Your first step to Forging G.R.I.T
(Why forge G.R.I.T? Full story and Part 1 here)
Feeling bloated and heavy? Learn a new way to eat so that you will feel lighter leaner without sacrificing the foods that you love.
Stressed about your health? Uncover how you can reduce your risk of chronic disease(heart disease, cancer, diabetes, hypertension..etc.) through unlocking the power of food.
Confused on what and how to eat? Call this the 'anti-diet' diet. Discover the 1 simple secret that will open you up to a new world of tastes, cuisines that will support long term health and fat loss goals.
Can't seem to stay committed? You keep saying "from tomorrow onwards, I will.." .."when the new year comes, I will xx.."
Studies show that GRIT is often a determinant for long term success in any program. Grit with a proven system to optimise your HEALTH through simple eating strategies could be the answer you are looking for!
As a published author and having spent 100+ hours interviewing the worlds top experts in health, longevity and weight loss.. coupled with more than a decade of coaching experience in the fitness industry, I have reached out to and helped tens of thousands of people live healthier and more vibrant lives. Everyday people getting leaner, stronger, overcoming food addiction, living healthier and reversing chronic disease..athletes increasing their performance and extending their careers by this one simple switch..this journey has been nothing short of inspirational, motivational and transformational.
And, I am so excited to share it all with you.
Whether your goal is to..
Build a leaner or stronger body
Improve your digestion and reduce your risk of chronic disease
Bulletproof your health or supercharge your fitness
Develop a mental toughness and emotional resilience
This course will provide you with all the practical tips/insights, mental strategies/thought processes, recipes and inspiration to creating your own LONG TERM TRANSFORMATION..from the inside out!
In this program, you will learn how to achieve optimal HEALTH:
H -

eal from the inside out with a nutrient dense diet you can feel lighter, leaner, stronger and healthier for life. 

E -

nergise your mind and body through understanding key nutrition principles so that you will never need to diet or fear carbohydrates ever again. 

A -

ddress misconceptions on nutrition so that you are set for long term success.

L -

ower your risk of chronic disease through unlocking the power of food so that you can live long and live well.

T -

urbocharge your fitness through smart fuelling so that you can experience enhanced recovery in and out of the gym.

H -

eat it up with 100+ recipes from top chefs and athletes so that you can be your own best chef and nutritionist
What's included?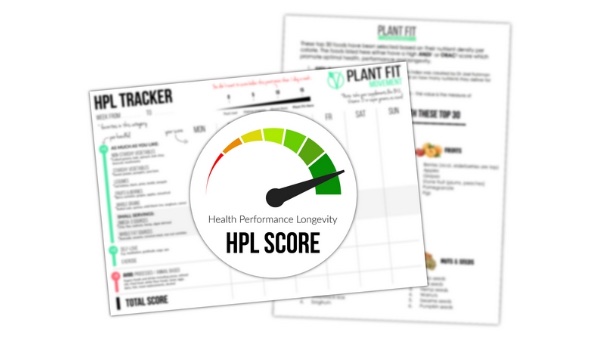 HPL Tracker and 20+ Cheat sheets
The simplest and most effective tool to fuel better. Plus..tons of cheat sheets to take any guesswork out so that you can stay on track optimise what you eat, how you move and how you can better manage your stress.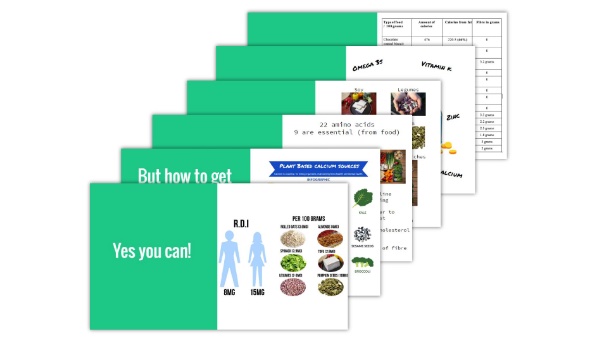 Nutrient optimisation deep dive
Step by step guide into unlocking the power of food. Learn the key principles to nutrient optimisation so that you can learn how to unlock the power of food to achieve the health and body you desire long term.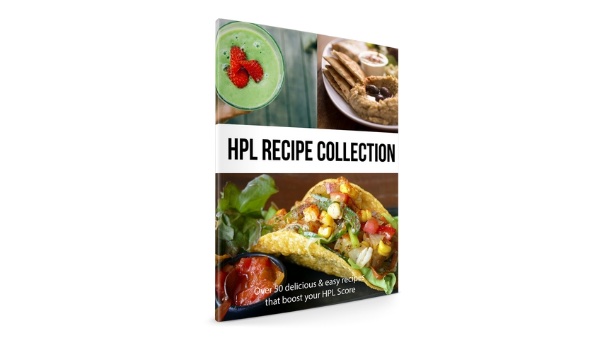 Recipes and meal plans
Over 100 recipes to get you started and keep you satiated. Plus meal plans from top chefs and athletes to get you inspired in the kitchen.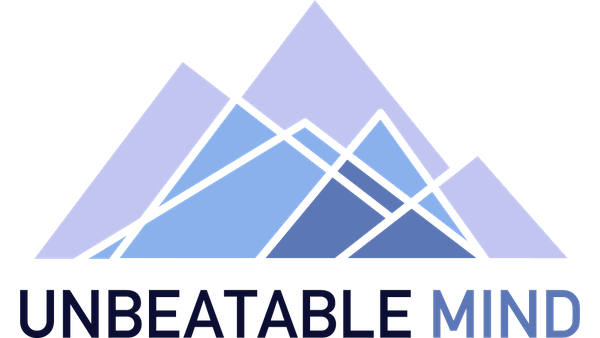 Develop Mental Toughness and Focus
Learn tried and proven models for thought and actions used by Navy seals, special operators and high level executive so that you can gain extreme confidence, enhance your focus to ensure success in the program and in life.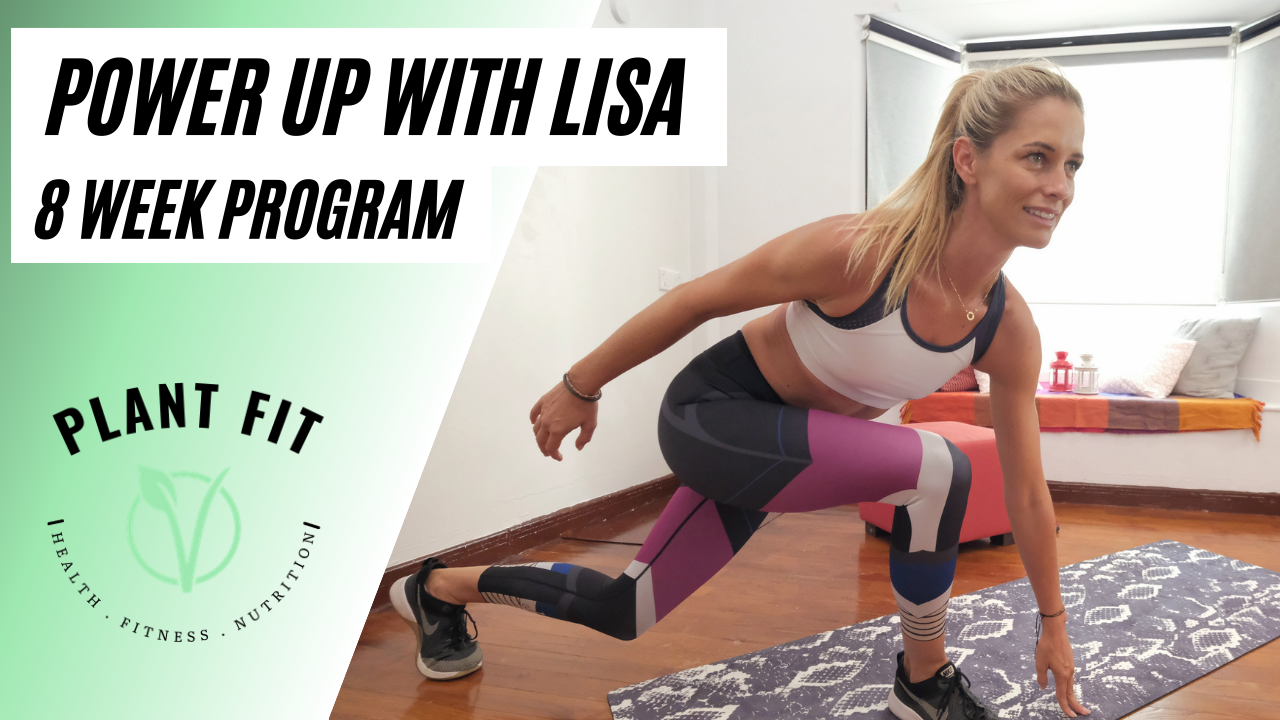 Boost your metabolism and torch fat
Join Lisa for a series of total-body workouts. Alternate between cardio, strength and core training with minimal equipment from the comforts of your living room so that you can maximise fat loss, build lean muscle tone.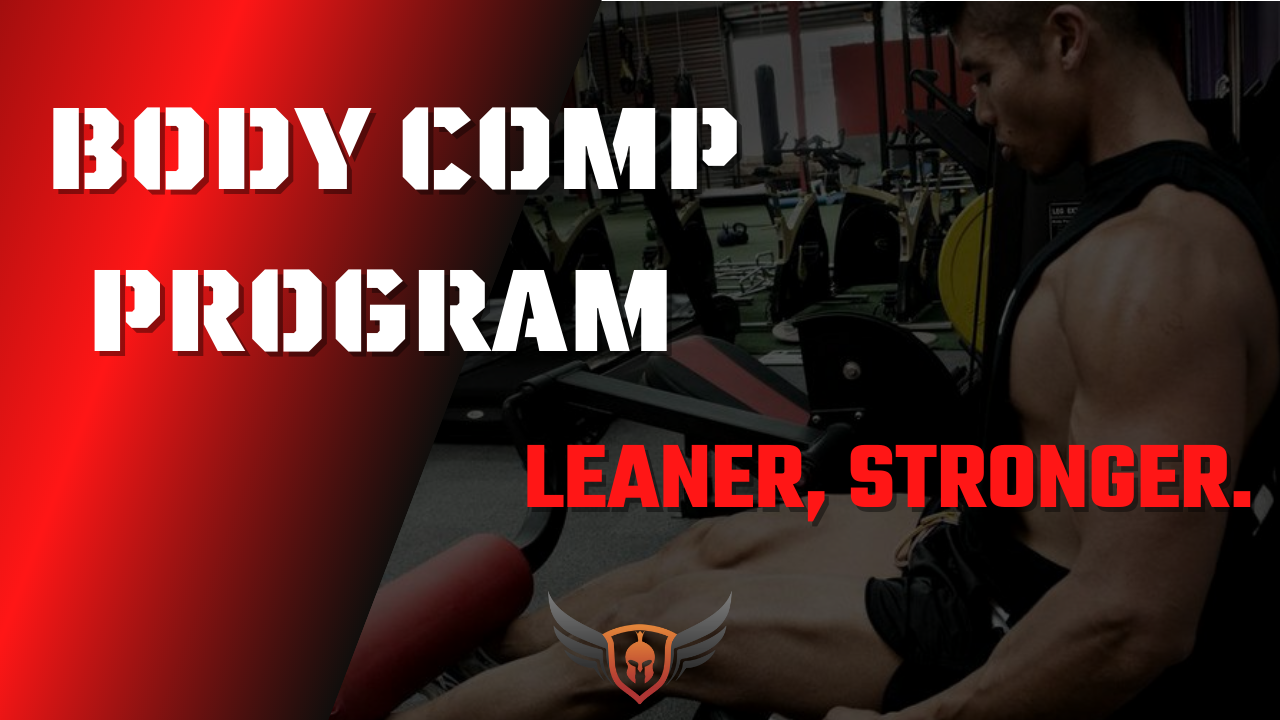 Build lean muscle
This 8 week program complete with pre-training and exercise instruction videos will help increase your range of motion, build lean muscle and strength.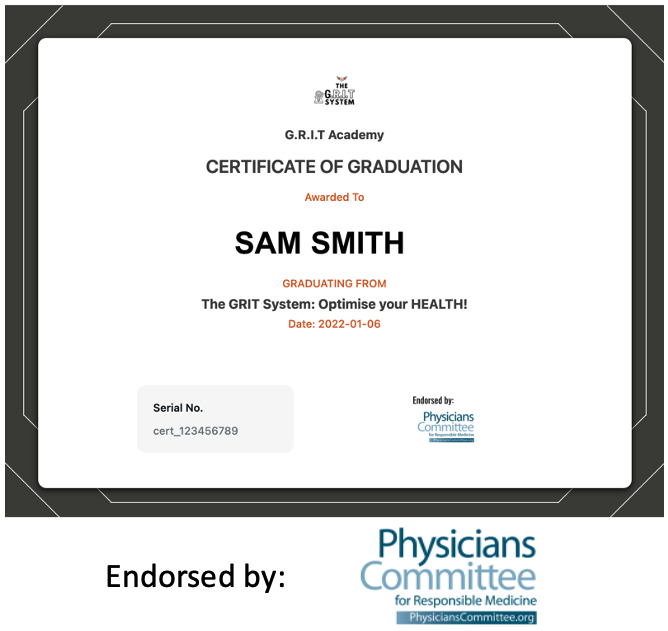 Certificate Of Completion
By competing this program, you will receive a certificate endorsed by Physicians Committee for Responsible Medicine
8 x US National Champion, 2012 Olympics Silver Medalist, Founder of Switch4Good and star of The Game Changers Documentary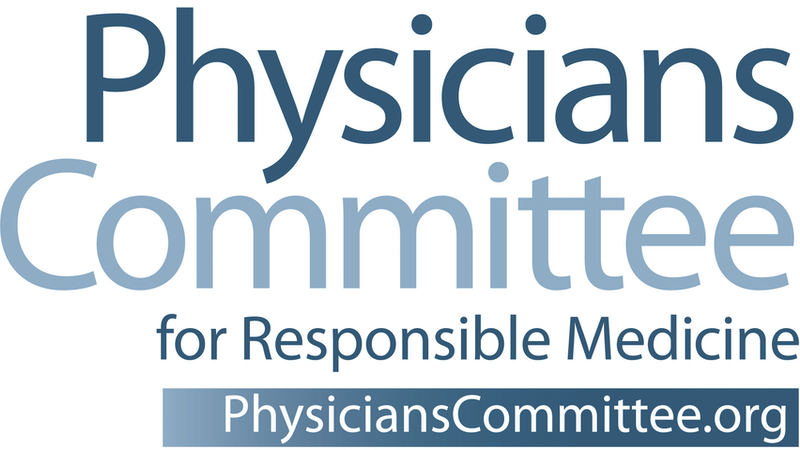 "Online and easy to follow, you'll quickly be inspired and supported in reaching your long-term health and fitness goals!"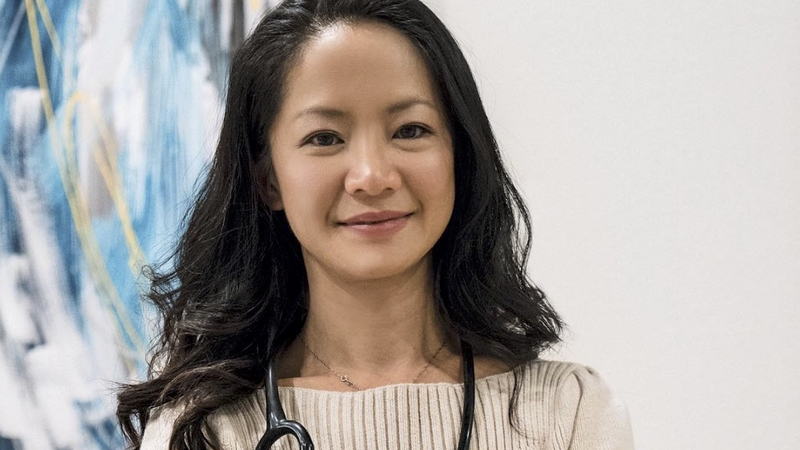 Dr Vivian Chen
Physician and Lifestyle Medicine Practitioner
"Very practical and full of recipe ideas. I love that the program also addresses gut health and how to minimise environmental toxicity."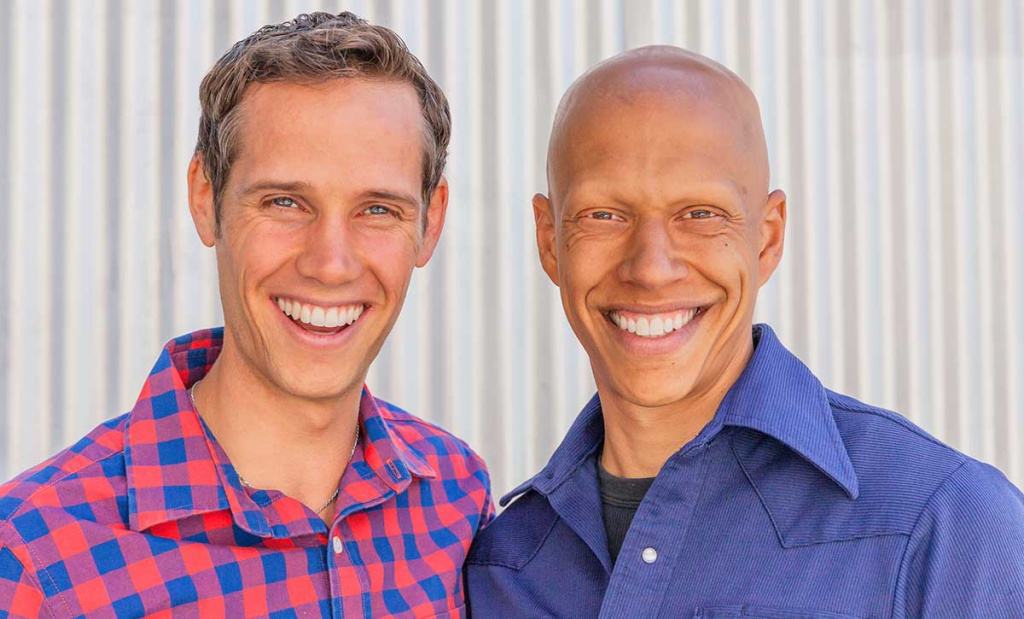 Cyrus Khambatta and Robby Barbaro
N.Y. Times Best Selling Authors, Founders of Mastering Diabetes
"Whether you are wanting improve your health or reduce your risk of chronic disease, enhance your recovery and fitness..or you just want to learn key nutrition principles to unlock the power of food. This program has it all!"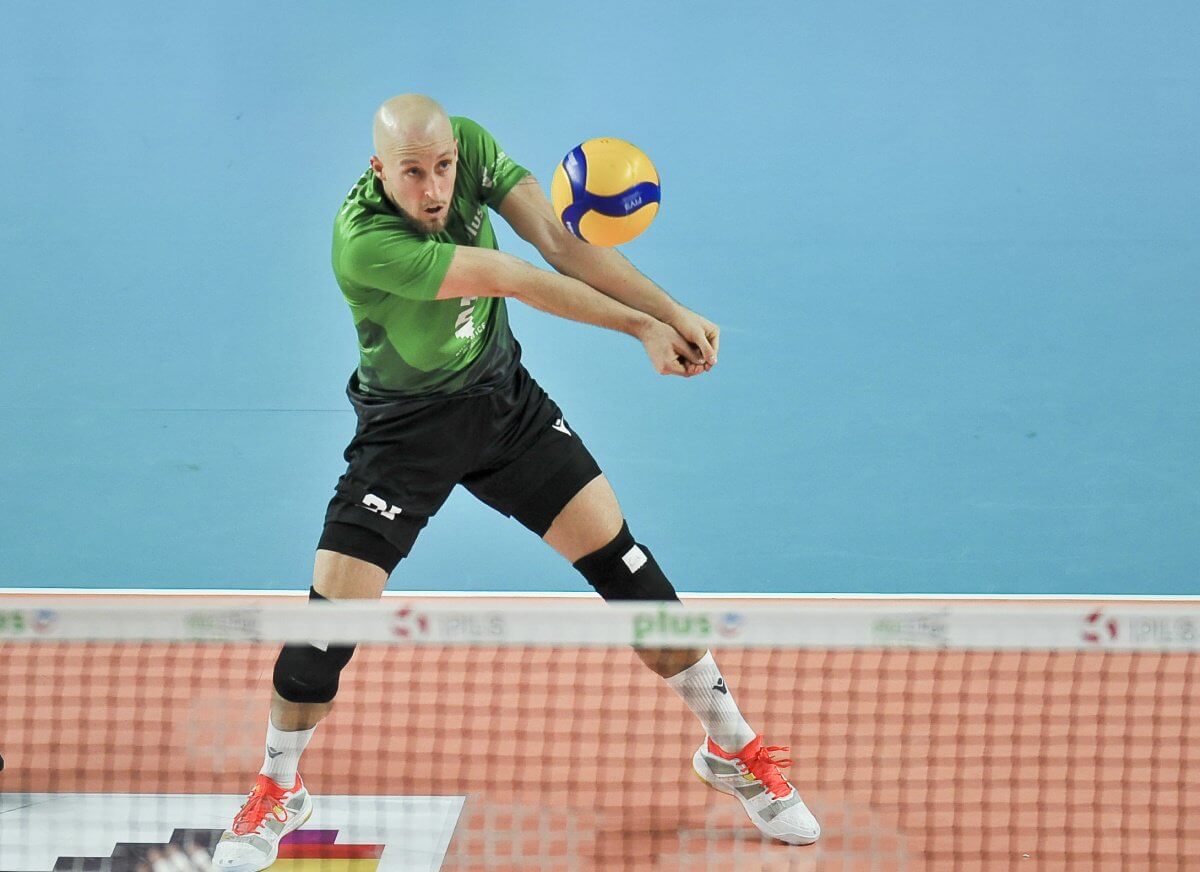 Dustin Watten
Volleyball World Cup Champion with Team USA and a 11 year professional, still playing in the Plus-Liga in Poland
"Health or lack of, comes from the gut and Luke's program dives deep, empowering you towards better gut health and a better quality of life."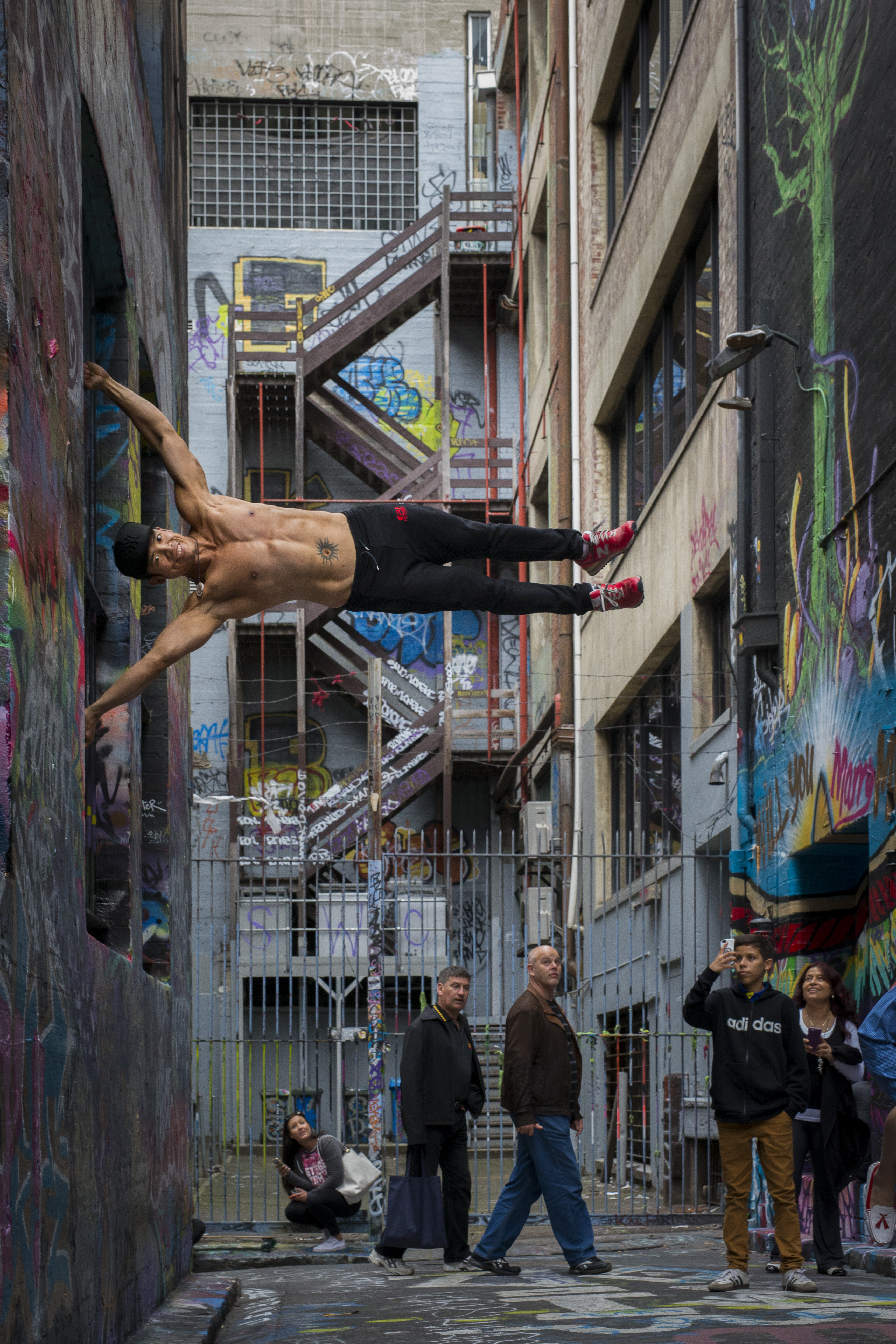 Luke is Asia's No. 1 Plant-Based Health and Wellness Coach. He is also the co-host of the global online wellness event the Plant Fit Summit and Plant Based Asia Summit. Using a plant-based diet, he helps elevate strength in men to achieve higher levels of consciousness to become extraordinary sons, partners and fathers.
Luke is passionate about championing individuals to live fully A.W.A.K.E in their lives. Aware of their inner truth stepping into the Warrior within and leading with Authenticity, Kindness while Expressing their unique value into the world.
More about Luke here